Impossible. Done.
For more than 20 years we've helped some of the world's
top companies design and build amazing products. We're a digital agency that doesn't just preach about the transformational power of tech… we make it a reality.
Digital product development
We design and build everything from cutting-edge websites and mobile apps to smart chatbots and IoT devices.
Digital transformation
We specialise in human-shaped digital consultancy that shakes things up in a way that brings about big results.
Data and campaign management
We use smart omni-channel marketing and data management strategies to help our clients smash their goals and achieve their targets.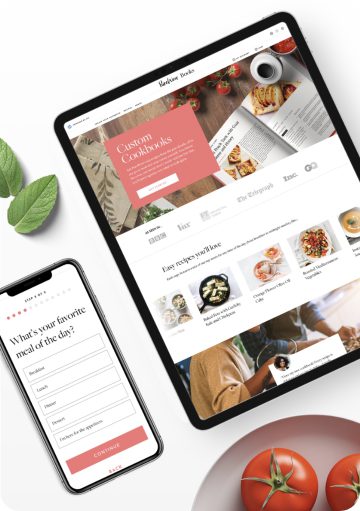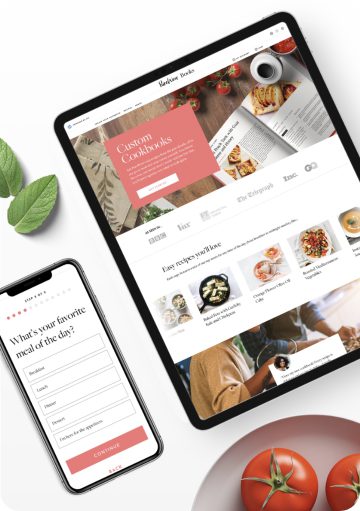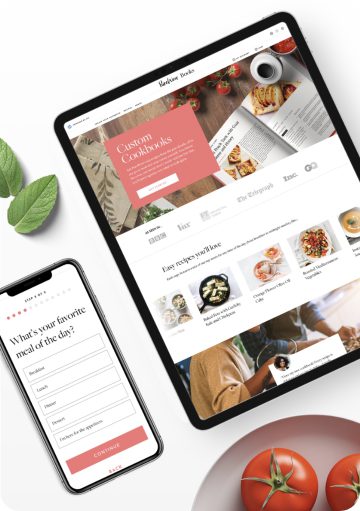 Nestlé Nesquick
Creative tech that connects
Flipside, That Lot and Weber Shandwick combined to help Nestlé become a natural part of bedtime tales. We imagined a magical experience connecting parents and kids by co-creating their own stories to spark a little fun at bedtime.
The result? A playful web-based experience that lets kids and parents design their own stories together.
A hyper-personalised digital experience that lets parents and their children play together to author touching bedtime tales that connect families and spark joy.
Kids and parents can record audio tracks,
following along with animations to truly bring the
co-created books to life. They can work as a
team on skills like reading aloud, creativity, and
digital dexterity.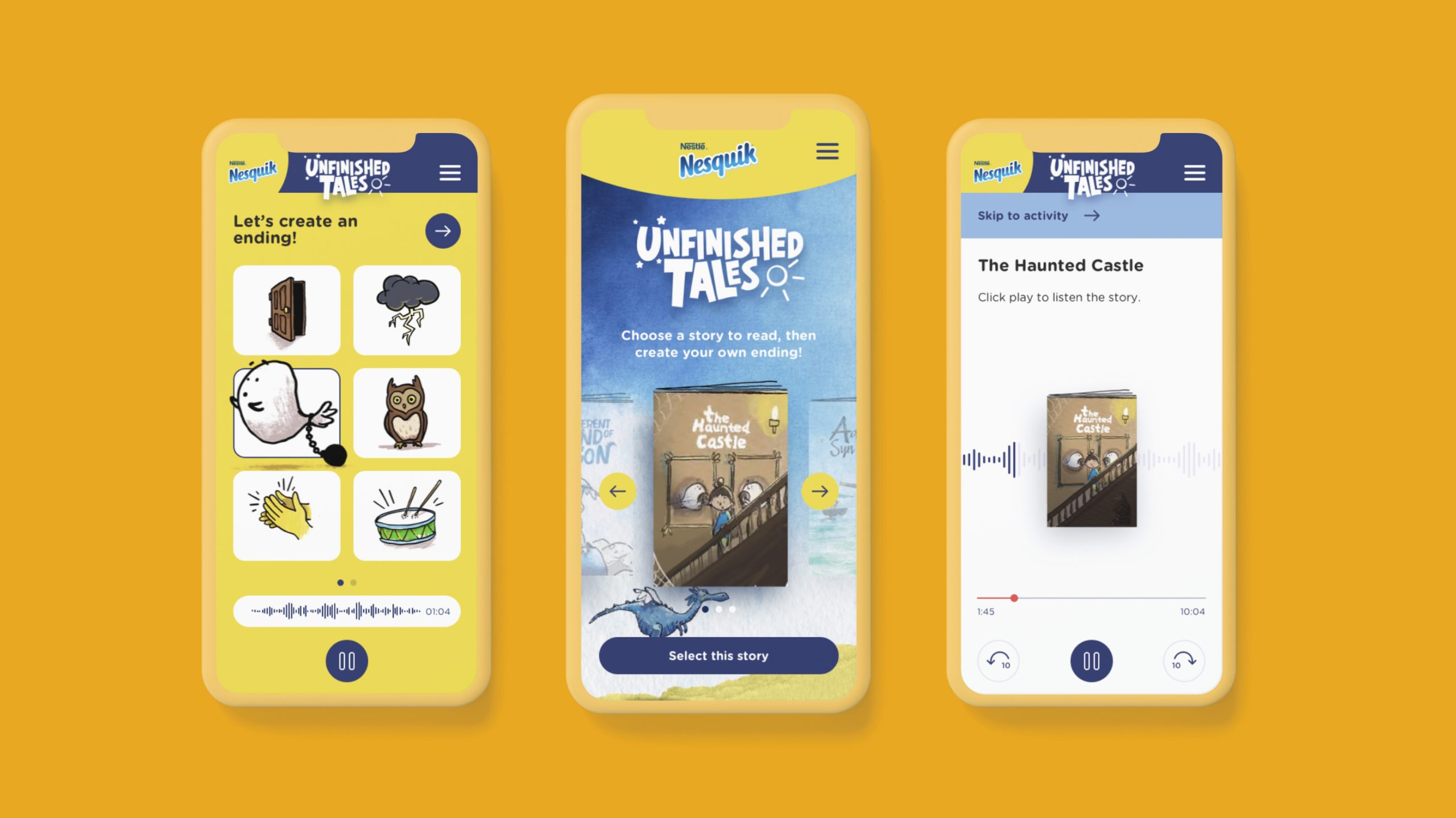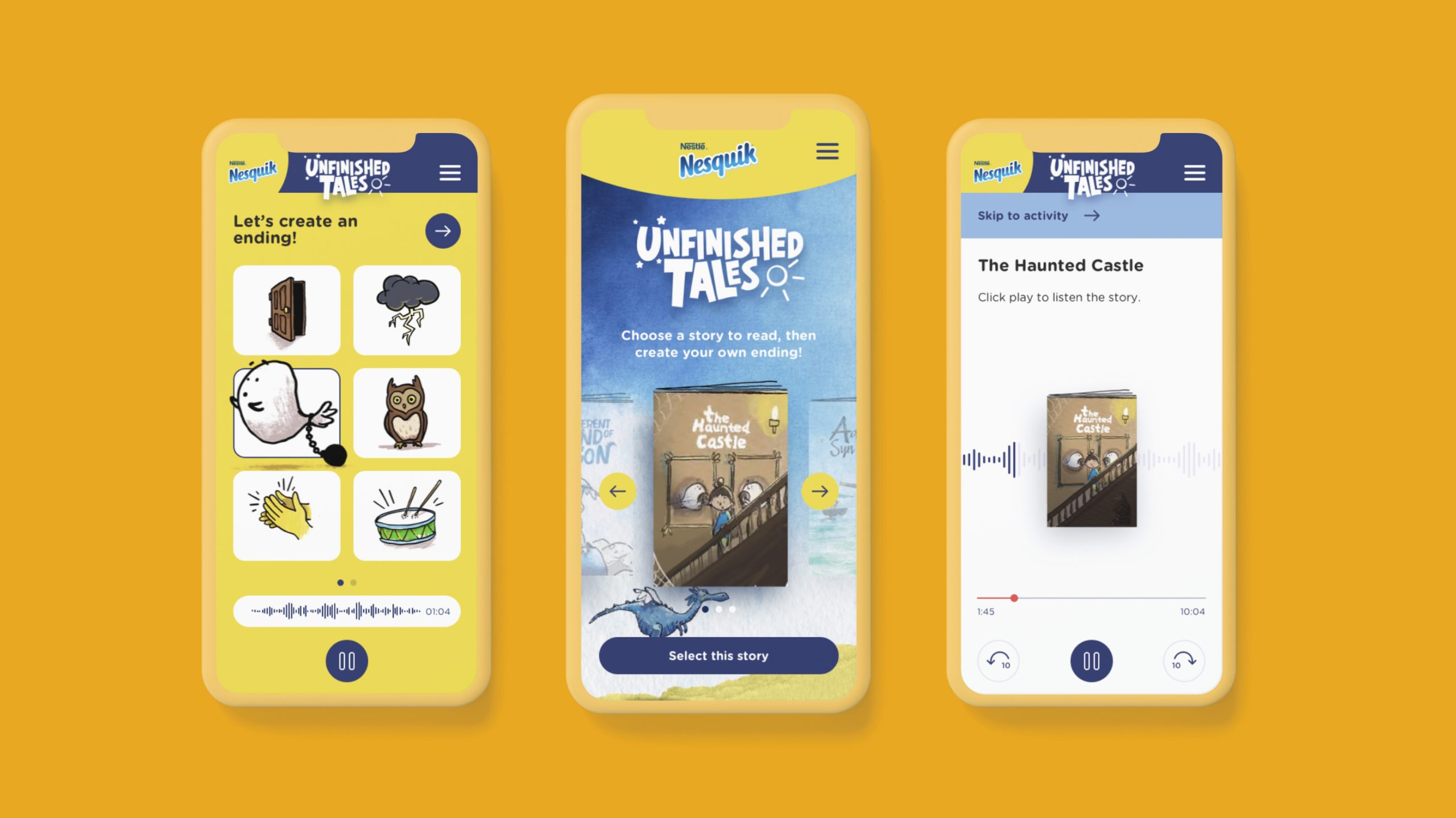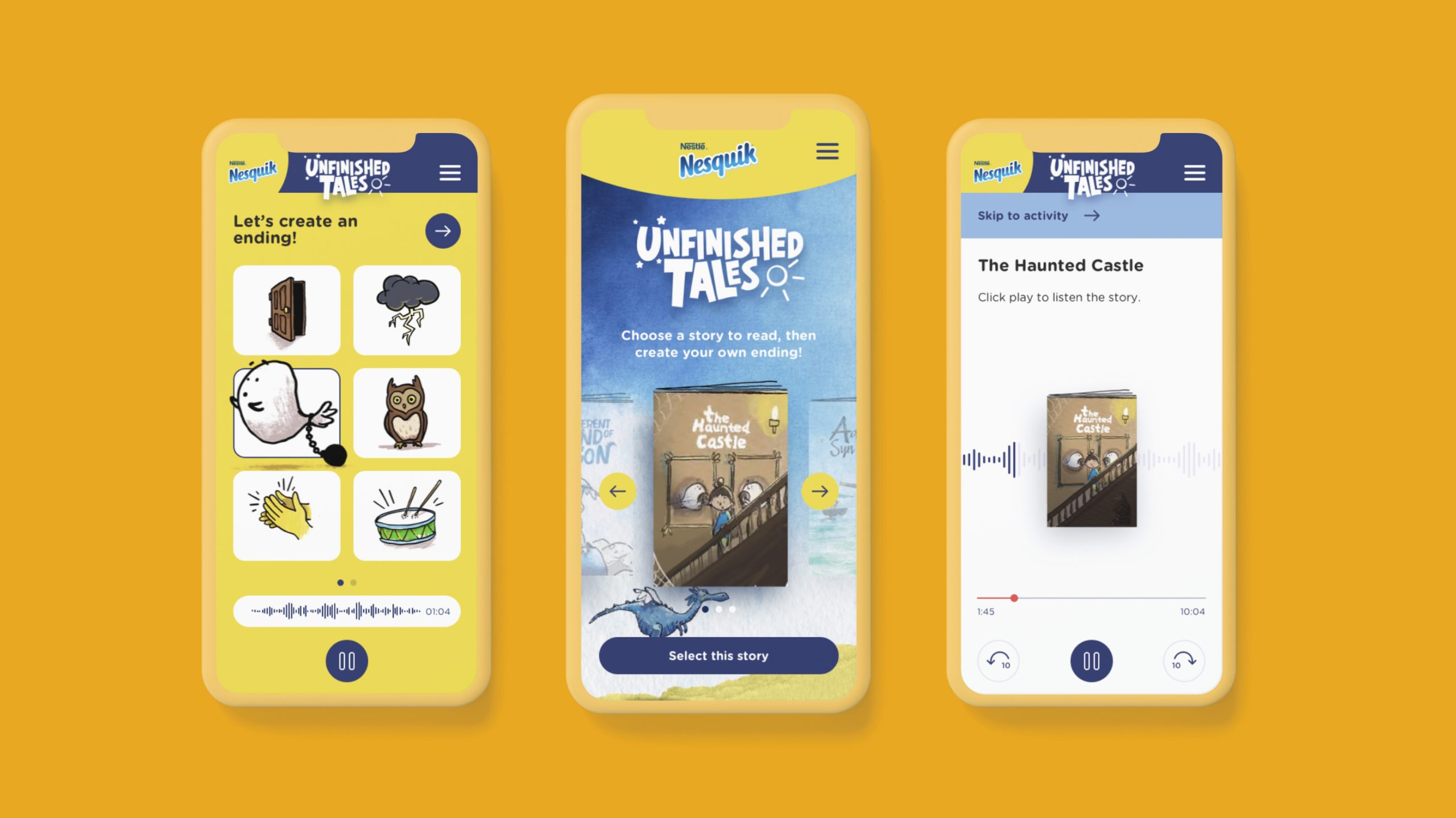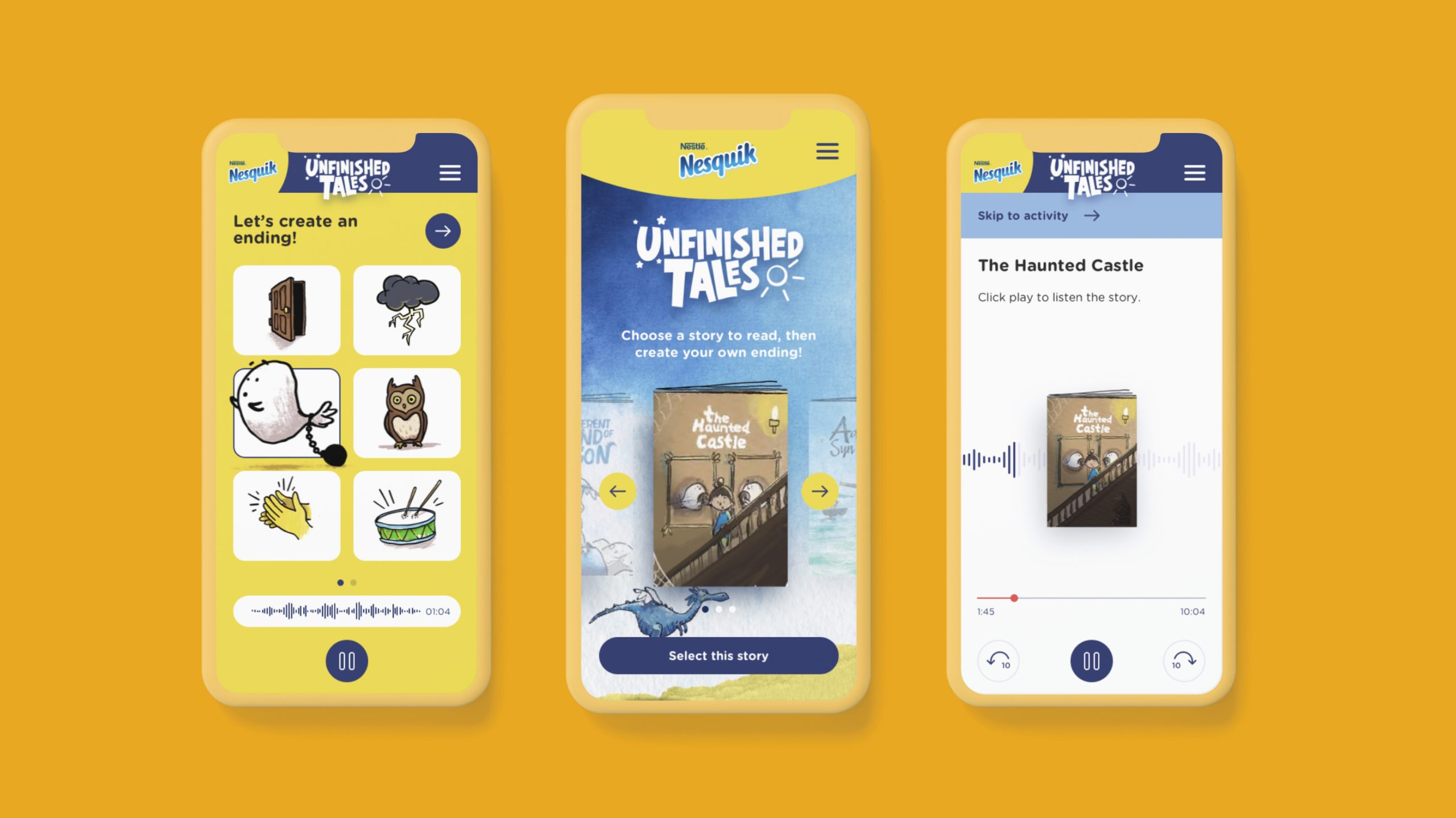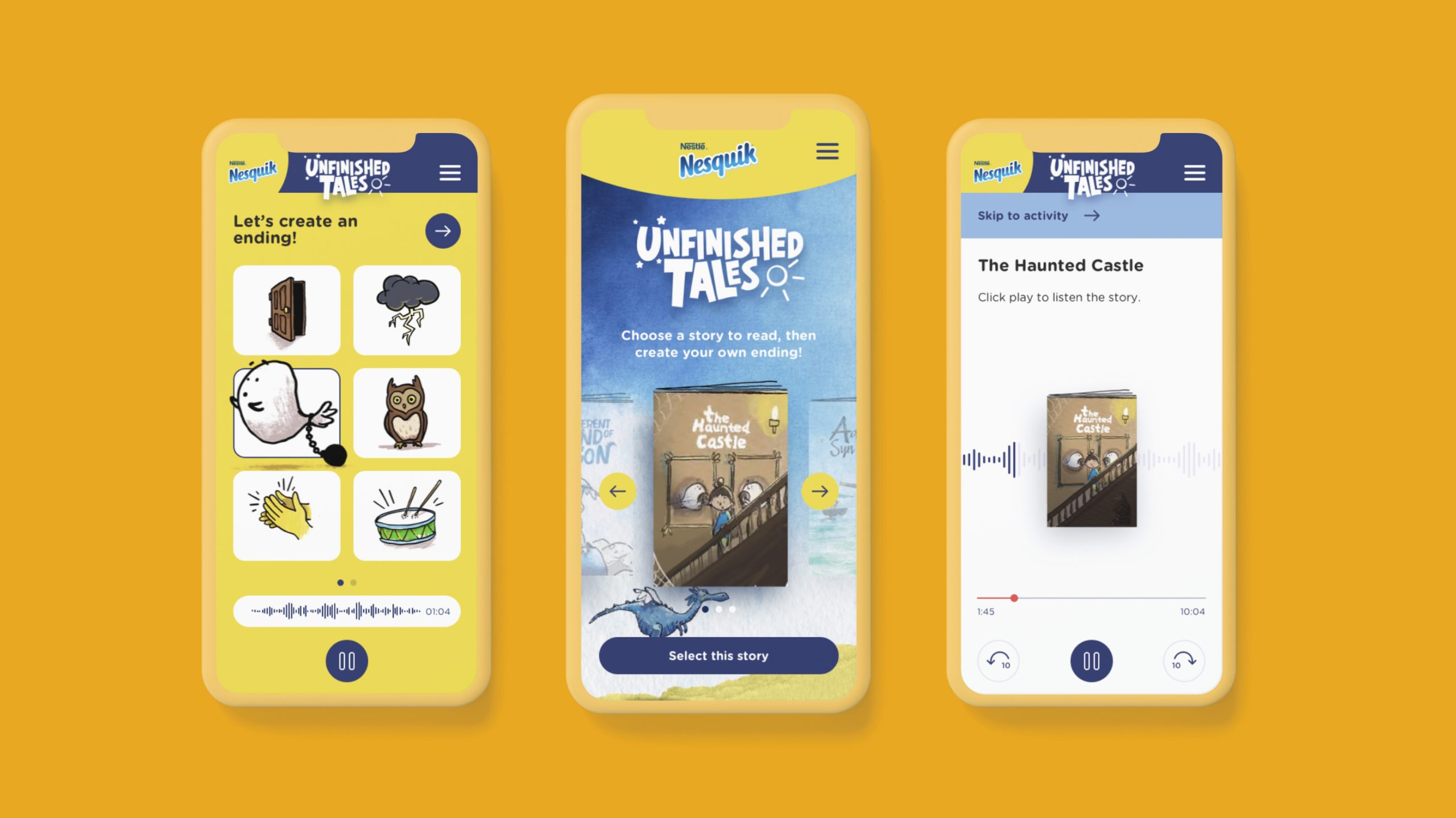 1
5