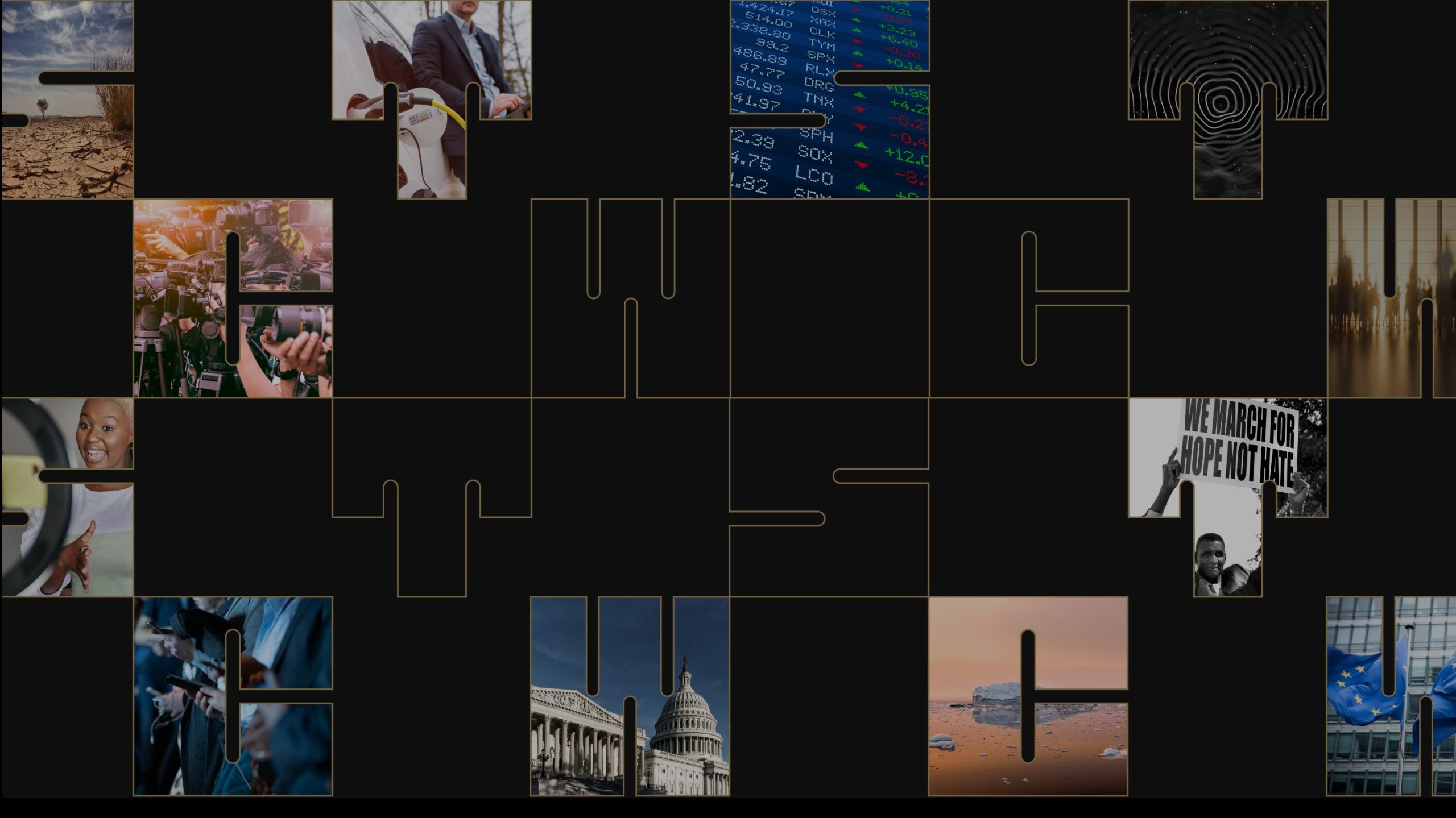 Business & Society
Futures
Competing stakeholder expectations, colliding with complex societal issues, are disrupting business, marketing and communications strategies across sectors. But these rising risks also create opportunities for leaders to meet the heightened expectations of this new standard of leadership.
That's why we've launched Business & Society Futures.
We've brought together TWSC's advisory brands and teams – including Powell Tate, United Minds, KRC Research and Weber Shandwick's Corporate, Public Affairs, Social Impact and Sustainability practices – to counsel C-suite leaders at the intersection of business strategy and reputation.
Business & Society Futures also calls on The Collective Senior Advisors, an on-demand global network of external experts drawn from the worlds of media, technology, policy and society.
Business & Society Futures gives clients a single point of access to the industry's most accomplished strategists and counselors across six advisory areas:
Environmental, Social and Governance (ESG)
Before: Companies invested in ESG as an add-on to core business strategies to mitigate risk and build reputation
Now: Leaders need to integrate business and ESG strategies to drive sustainable growth and positive impact
Leadership Strategy & Positioning
Before: Leaders who believed they had a business strategy and a thought leadership strategy had neither, because they are, in fact, the same.
Now: With radical transparency accessible to all stakeholders, leaders need a singular leadership strategy that combines commercial imperatives with public engagement.
Transformation & Employee Engagement
Before: When business strategy changed, employees were the last to know, and the first to feel the impact.
Now: Employees are demanding and driving transformation – not only in how and where work gets done but by seeking meaningful contributions and holding leaders accountable to advance impact to customers and communities.
Organizational Risk & Resiliency
Before: Risks were organized into buckets: financial, reputational, operational.
Now: Leaders need to plan and prepare to mitigate an array of risks that don't fit into conventional categories. Their success at safeguarding resiliency is rooted in strengthening internal culture and deepening stakeholder trust.
Corporate and B2B Marketing
Before: Innovation and creativity were strictly confined to the Marketing function.
Now: Reputation and equity are assets that drive commercial performance. Leaders need to build a brand that deepens trust with all stakeholders: employees, clients, customers, shareholders and regulators.
Capital Market Insights and Financial Communications
Before: Shareholders focused strictly on financial return grew tired of failing to resolve debates about the trade-offs between doing well and doing good.
Now: Because leaders need to do both, they need to better balance competing stakeholder priorities with precise positioning around both purpose and sustainable business performance.
The Collective Senior Advisors are a global network of external experts drawn from the worlds of media, technology, policy and society.
Let's talk
Want to collaborate with us?