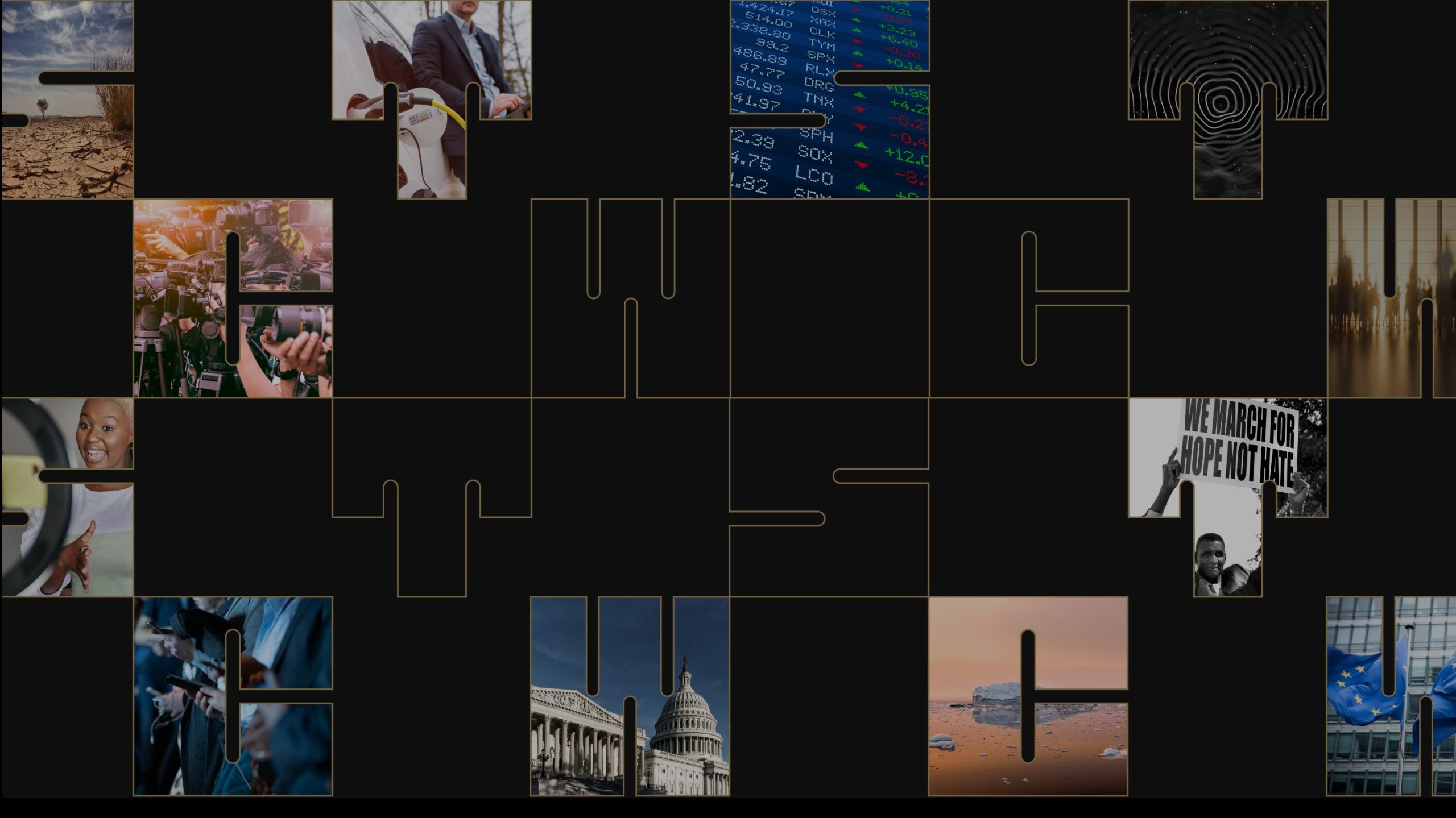 The Collective Senior Advisors
The Collective Senior Advisors is an on-demand global network of external experts drawn from the worlds of media, technology, policy and society, offering a range of critical capabilities in all six advisory areas to help leaders transcend reactive issues and crisis management in favor of building the institutional muscle memory required to see ahead, prepare for emerging threats and opportunities and execute with confidence and calm.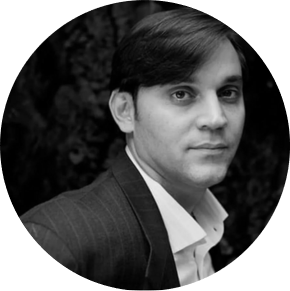 Kevin Conrad
Coalition for Rainforest Nations Executive Director Kevin Conrad served as Papa New Guinea's Special Envoy for Environment and Climate Change from 2005 to 2014. A leader of global efforts to quantify the value of tropical forests, he spearheaded the United Nations' REDD ("Reducing Emissions from Deforestation and Forest Degradation in developing countries") initiative and the establishment of the Forest Carbon Partnership Facility at the World Bank.

Sarah Cottle
As Head of S&P Global Market Intelligence's Research, Advisory and Specialty Solutions, Sarah Cottle oversees a diverse suite of content and capabilities that leverage the organization's data and insights to conduct analysis and risk management of critical global sectors and trends, including sustainability, supply chain and financial services. In leadership roles across S&P Global, Sarah has led teams creating pricing benchmarks, data, news and research. A champion of women's workforce inclusion, Sarah has led and supported key DEI initiatives across the firm, including the launch of the Change Pays campaign, which produces insights and research on women's economic participation and impact.

Kimberly Davis
As Senior Executive Vice President, Social Impact, Growth Initiatives & Legislative Affairs at the National Hockey League, Kimberly Davis leads groundbreaking initiatives to attract and retain fans that focus on multi-cultural audiences. Ranked #1 on Sportsnet's list of the "25 Most Powerful Women in Sports," and recognized as among the "100 Most Influential Black Women in Sports" by Sports Illustrated, as a management consultant she pioneered key innovative social impact programs including the Billie Jean King Leadership Initiative, a partnership with CEOs to advance gender diversity and pay equity. She also serves on the boards of Robert F. Kennedy Human Rights, the Sports & Fitness Industry Association, Bank of NY Mellon Foundation and Communities in Schools.

Mike Dubke
As a veteran communications professional and former Assistant to the President for Communications in the White House, Mike Dubke brings deep understanding of the relationship between media strategy and public policy to his communications and advocacy efforts across industries, including energy, technology, transportation, financial services, and retail. In the non- profit realm, he has worked to promote digital security, eradicate child sex- trafficking, foster international dialogue, and keep kids safe online. He also formerly served as President of Americans for Job Security (AJS), a pioneer independent organization providing direct advocacy for citizens to public policy makers.

Ashley Etienne
A veteran communications strategist and trusted senior advisor to Presidents Obama and Biden, Vice President Harris, and House Speaker Pelosi, Ashley Etienne counsels clients on a wide range of societal, reputational, and public affairs issues. A specialist in executing high-impact integrated communications and digital strategies in high-stakes social and political environments, she has advised Fortune 500 executives and managed national issue campaigns, including one that resulted in an affirmative Supreme Court decision. She recently joined CBS News as a senior political commentator.

Nelson Fernandez
Founder and CEO of Crosby Street Consultants and former Chair of APCO North America, Nelson Fernandez has served as a senior strategic advisor to top management on executive leadership communication, internal alignment, brand and marketing communication, issue and crisis management, corporate positioning, thought leadership, and stakeholder engagement. Working with leaders across the food, consumer goods, health care, professional services and social service sectors, he has launched vision and values frameworks, led global corporate positioning work and developed corporate social responsibility partnership strategies. In the nonprofit realm he counseled a major foundation's executive team on issue management strategies and a leading conservation NGO on external positioning and brand communication.

India Gary-Martin
As a former corporate executive and current public and private company non-executive director, India Gary-Martin is a sought-after leadership expert and strategist on leading diversity, equity, and inclusion best practices with a focus on advancing race and gender equity. In her former role at JP Morgan Chase, India was Managing Director and Global Chief Operating Officer for Investment Banking Technology and Operations overseeing a global staff of 15,000 in more than 40 locations. India serves on the coaching faculties at Georgetown University's Executive Masters in Leadership program and of the New York City Bar Association's Leadership Institute. She is also President Emeritus of City Women's Network, a professional body for senior women in the corporate, third sector and entrepreneurial sectors.

Jerilan Greene
As the former Chief Communications and Public Affairs Officer for Yum! Brands Jerilan Greene led global strategy and governance for the company's ESG, global communications and government affairs functions. As Chair and CEO of the Yum! Foundation, she shaped the foundation's philanthropic, grantmaking and social impact investment priorities. As Chair of Yum!'s "Recipe for Good" council she was the lead architect for the company's social purpose initiative: Unlocking Opportunity to Fight Inequality, which served frontline teams and communities through equity and inclusion, education and entrepreneurship. Her public and private company experience spans the consumer, global franchising, pharmaceuticals, biotech, technology, energy, and financial sectors.

Adrian Hodges
A recognized expert on the impact of societal issues on corporate strategy and business operations, and the impact of those operations on society Adrian Hodges has spent more than 25 years working closely with senior business leaders who are eager to learn and, with sound advice, act. In former senior roles at GlaxoSmithKline (GSK), The Body Shop, Business in the Community (BITC) and the International Business Leaders Forum (IBLF), he successfully counseled multinational corporations and global development organizations, including Abbott Laboratories, Alcan, Barclays, Cadbury-Schweppes, The Coca-Cola Company and Coca-Cola Enterprises, J&J, Shell, Perot Systems, and Pfizer, on creating responsible value chains and social purpose brands that build competitive advantage and help meet sustainable development goals.

Paul Kawata
As Executive Director of the National Minority AIDS Council, Paul Kawata brings extensive experience in confronting the intertwined societal issues of racial justice, health equity, and LGBTQ community development and relations, to working with Congress and governments at the local, state, and national levels to help bring about an end to the HIV/AIDS epidemic. His team's focus on addressing the holistic challenge of providing underserved communities access to better healthcare, insurance, and stronger social service networks aims to "end the epidemic in communities where HIV continues to ravage the have- nots."

Kerry Kennedy
As an international human rights lawyer and longtime Robert F. Kennedy Human Rights President, Kerry Kennedy has worked in many countries on a wide range of issues, including child labor, women's rights, disappearances, indigenous land rights, judicial independence, freedom of expression, ethnic violence, criminal justice reform, immigration, impunity, and ESG investing. As chair of Amnesty International's Leadership Council, she recently received the Medal for Social Activism from the World Summit of Nobel Peace Laureates in Bogota, Colombia for "her impactful efforts on communities throughout the world as a result of her lifelong devotion to the pursuit of equal justice."

Wasim Khaled
As CEO and Co-Founder of the AI-driven Narrative & Risk Intelligence Platform Blackbird.AI, Wasim Khaled leads a multi-disciplinary team of engineers and computer and behavioral scientists dedicated to advancing the company's mission of empowering trust, safety, and integrity across the global information ecosystem. A member of the Social Intelligence Lab and of the U.S. Department of State's Global Engagement Center's Disinfo Cloud, he is a frequent consultant and advisor to government agencies and Fortune 500 companies on the dangers of — and countermeasures against — the escalating information warfare arms race threat and the mitigation of information risks.

Orin Kramer
A former senior White House policy advisor, Orin Kramer has worked as an investment manager, chaired numerous state commissions and non-profit boards, published books on the financial services industry and taught at Columbia Law School. A managing partner of Boston Provident, which manages investment vehicles focusing on the financial services industry, he has served as Chair of the New Jersey State Investment Council and of the Robert F. Kennedy Center, and on the boards of the National Parks Foundation and the Climate Reality Project.

Sasha Mackler
As Executive Director of the Energy Program at the Bipartisan Policy Center, Sasha Mackler is a recognized expert on clean energy technologies, energy policy, corporate climate and ESG strategy. His research and policy advice have shaped federal and regional legislation and commercial clean energy trajectories. During nearly ten years in the private sector, as vice president of Summit Power Group's carbon capture business and manager of market development activities for Enviva, the largest biomass fuel supplier to the global utility industry, he focused on scaling innovative emerging energy technologies and developing the business models and policy frameworks to support low carbon energy systems.

Richard A. Mahony
As a former investment banker and communications executive, Richard A. Mahony brings a multidisciplinary approach to advising clients on strategic transactions, regulatory enforcement actions, shareholder initiatives, corporate governance matters, climate risk and ESG. His consulting practice cuts across sectors including financial services, energy, and retail. He has twice won PRWeek's annual award for 'Top Financial/Investor Relations Program'.
Lauren Maynard
As Global Managing Director of McCann Worldgroup's Advisory Services team, Lauren Maynard uses the power of the McCann Worldgroup network to design and deliver new strategic offers and capabilities for clients. She focuses on deploying business and marketing strategies that build on the creation of communities of strategic experts from across the firm's 20,000- person network.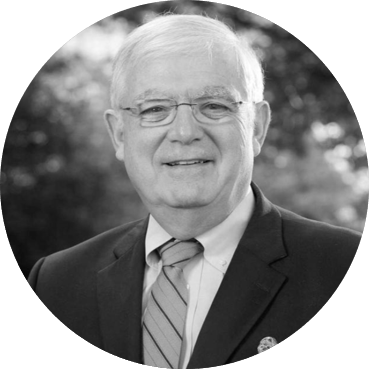 Dr. Michael Merson
Founding director of the Duke Global Health Institute Dr. Michael Merson served as Director for the World Health Organization (WHO) programs on diarrheal diseases and acute respiratory infections and subsequently of the WHO Global Program on AIDS. After WHO, he joined Yale University as its first Dean of Public Health and served as the Director of Yale's Center for Interdisciplinary Research on AIDS. He is currently conducting research related to COVID-19 pandemic policy, is a member of a leadership team piloting projects on the use of Paxlovid in sub-Saharan Africa and is engaged in an initiative seeking to build broader trust in public health policy and institutions.

Sheila Mitchell
As Director of Marketing for Public Health England, an executive agency of England's Department of Health and Social Care (DHSC) from 2013 to 2021, Sheila Mitchell transformed a health information service into a modern marketing organization that raised awareness of the agency's mission to protect and improve health and wellbeing and reduce health inequalities in the country. Since 2021, she has served as a strategic consultant to creative and media agencies, a health tech startup, an NGO specializing in gambling addiction prevention and other private and public sector organizations on developing marketing and behavioral change strategies that incorporate agile methodologies underpinned by robust customer insight and data.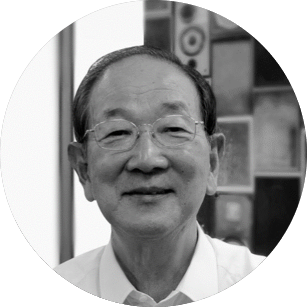 Takeo Nishitani
Takeo Nishitani has been acknowledged as one of Japan's most articulate communications "bridges" and has served as a link between foreign companies and government agencies in Japan for more than forty years. Nishitani served as Chairman of Weber Shandwick Japan from 2011-2022. He provides strategic counsel to major clients in utilities, healthcare, manufacturing, financial and consumer/entertainment organizations, and public institutions. His broad experience includes consulting to multinational companies on their international strategies, on partnerships with Japanese companies, media relations, industrial relations, international trade issues and government affairs, and crisis management planning and execution. He is the author of Public Affairs Strategy, published by Toyo Keizai and the co-author of Future Managers by the Japan Productivity Center. He supervised the Japanese edition of Corporate Reputation published by Ittousha.
Dr. Sachiko Scheuing
As European Privacy Officer for Acxiom, Dr. Sachiko Scheuing applies her theoretical and practical experience in the marketing and advertising industries to overseeing Acxiom's European government affairs and legal and regulatory compliance strategies. She is serving her third term as co-chairwoman of the Brussels-based Federation of European Direct and interactive Marketing Association (FEDMA) and is an active member of several European and global privacy and marketing associations and think tanks.

Vivian Schiller
As Executive Director of Aspen Digital, whose mission is to empower policy makers, civic organizations, companies, and the public to be responsible stewards of technology and media, Vivian Schiller has dedicated her career to advancing awareness and understanding of the nexus of media and technology and its impact on communities, societies, and democracy. Over the course of her distinguished career, she has held senior executive roles at some of the world's leading media organizations in the world, including: President and CEO of NPR; Global Chair of News at Twitter; General Manager of NYTimes.com; Chief Digital Officer of NBC News; Chief of the Discovery Times Channel, a joint venture of The New York Times and Discovery Communications; and Head of CNN's documentary and long form divisions.

Stephen F. Smith
As a former special agent in the Diplomatic Security Service, Steve Smith led embassy security management programs in some of the U.S.'s highest- priority countries. And as a former Director of Security for NATO and first manager of the Insider Threat Program for the U.S. Department of State, he brings his extensive global background and experience to advising Fortune 100 companies on deploying highly sophisticated and comprehensive security and risk mitigation and awareness strategies and organizational resiliency and mitigation programs, with a focus on building initiatives that are effective at managing risk in complex cross-cultural international environments.

Don Spetner
As the former Chief Communications Officer for three global companies and former EVP, Corporate Affairs and CMO at Korn Ferry International, Don Spetner brings extensive experience in recruiting and placing CCOs at major organizations and global brands, including Chevron, Yahoo!, Genentech, eBay, Microsoft and The Los Angeles Dodgers.  He consults with clients on optimizing organizational structure, identifying and developing talent, and employing best-in-class practices for leading a world-class communications function. At Korn/Ferry, while serving as Chief Marketing Officer, Chief Integration Officer, and as a Senior Partner in the Corporate Affairs executive search practice, he also served as head of R&D, overseeing a team of clinical and organizational psychologists focused on the science behind executive success and derailment, and the assessment of senior level talent.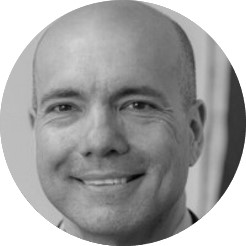 Michael Turner
Michael helps enterprises solve complex problems through expert geopolitical risk analysis; counter-disinformation, strategic, contingency, and crisis communications campaigns; and team leadership in high-stakes, high-visibility environments. One of the very few former U.S. officials with recent, senior-level service inside China, Michael led the State Department's largest overseas communications shop in Beijing. With over two decades of international experience as a diplomat and naval officer, Michael helps clients navigate ever-changing global conditions, including the interplay of the interagency, Capitol Hill, civil society, and the media. He is a senior fellow at the Atlantic Council and the author of two children's books.

Paul van Zyl
The former Executive Secretary of South Africa's post-apartheid Truth and Reconciliation Commission, Paul van Zyl co-founded the International Center for Transitional Justice, which seeks justice and to provide a voice to people in countries that have endured massive human rights violations. He also co-founded and served for 15 years as the Director of the Transitional Justice Program at New York University School of Law. He is cofounder and Chief Creative Officer of The Conduit, a community committed to harnessing the power of creativity and entrepreneurship as vehicles of social change. And he is co-founder and CEO of The Maiyet Collective, which brings together the world's largest collection of sustainable luxury and positive impact brands. A recipient of the Skoll Award for Social Entrepreneurship, he has served on the World Economic Forum's Global Agenda Council on Fragile States and as an adviser to the Sundance Documentary Film Program.

Claire Wardle
As co-founder and co-director of the Information Futures Lab and Professor of the Practice at Brown University's School of Public Health, Claire Wardle is a globally renowned leader in the interconnected fields of misinformation, verification and user generated content. She is the co-author of the foundational report, Information Disorder: An interdisciplinary Framework for Research and Policy, commissioned by the Council of Europe. She has also served as head of social media for the UN Refugee Agency, as Director of News Services for Storyful, and a leading consultant on digital transformation to organizations. She is also a co-founder and U.S. director of First Draft News, one of the world's leading nonprofits addressing the threat of mis-and-disinformation. She is also a leading expert on the emerging threat of "malinformation," which she defines as "genuine information that's shared to cause harm."

Michael Wiley
In addition to consulting across sectors with organizations looking to leverage digital technologies to enhance communications, marketing, efficiency, and profitability, Mindful Ventures'  partner Michael Wiley has served as a venture capitalist, board observer and strategic advisor to companies of all ages and sizes from early-stage startups to Fortune 100 firms. He recently served as an advisor to the NYC Media Lab, to the World Economic Forum's "Mastering a New Reality" initiative and to IAB Tech Lab, a non-profit consortium that engages a member community globally to develop foundational technology and standards that enable growth and trust in the digital media ecosystem.
Let's talk
Interested in connecting with an expert?